About Us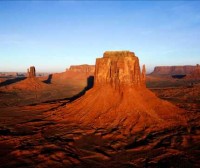 Legal Care Service in Utah
Utah Lawyers You Can Trust
Whether your personal situation calls for immediate action or not, schedule a free consultation with Christensen Young & Associates, a trusted legal care service in Salt Lake City. If you have a crisis that needs to be addressed immediately, don't hesitate or wait to call.
If you live in the Salt Lake City, UT area come and visit us at our offices in Sandy, Utah. During our consultation we can review your entire situation, listen to what you need and give you our honest opinion about how to best solve your problem.
Our client's needs are the first priority at our offices. We have successfully handled hundreds of cases for our clients. Our law firm's areas of emphasis include:
Estate Planning
Our Salt Lake City law firm has more than 30 years of experience in estate planning and can help you manage and secure your assets to give you and your family peace of mind. Our attorneys will guide you through each step and create an estate plan that addresses your specific needs and wishes. Our estate planning specialties include:
Wills & Trusts
Life Insurance
Probate
Powers of Attorney
Guardianship
Advance Directives
Gun Trusts
Other Situations We Handle
Personal Injury
Auto Accidents
Animal Bites
Medical Malpractice
Wrongful Death Claims
Foreclosure
And More
As an industry leading Utah law firm, we have the experience and skill required to take your case and find the best solution for you.
We will spend the time required to help you decide on the best course of action to solve your legal issues, bring your case to a swift and favorable resolution and give you the peace of mind you deserve.
Areas of Practice
Get A Free Consultation
(801) 676-6447
During your free consultation we will review your needs, and give you our honest opinion about how to best solve your problem.
Testimonials
Karissa Young was instrumental in negotiating an agreement with our mortgage company allowing us to return to our family home that we were forced to vacate due to the mortgage company's refusal to work with us. Steven Christensen assisted us in a successful bankruptcy action, which allowed us to hold our heads high and regain our dignity.
I have been a satisfied client of the members of the law firm for over thirty years. Members of the firm have helped me in dealing with angry ex-wives, IRS negotiations, misdemeanor charges, helping our family through probate after the death of my father-in-law, and child support and visitation issues. I personally know all of the attorneys and they treat me like a friend and not just another client. I highly recommend the attorneys at Christensen Young & Associates for your legal needs.
After my mother's death, as a result of negligence of a nursing care center, we were able to compel the care center to modify its policies and procedures to make certain that no one else had to lose a loved one due to similar negligent actions. The attorneys were responsive to our telephone calls, and gave us answers to our questions.
Zachary and Steven were extremely helpful when I first came to them after using the fen/phen diet drugs. I was afraid of what might happen to me after hearing all of the horror stories on television and in the newspapers. They helped reassure me that my physical and emotional needs would be taken care of in an appropriate manner. They found some of the best physicians in the entire country to review my medical charts. Through their genuine care and concern for my safety, I was able to weather the storm of class action litigation.
When my husband's business was struggling, and he was unsuccessful at dealing with IRS representatives, Steven Christensen was invaluable in resolving the IRS issues and advising my husband in business matters. Later Steven was able to establish a special needs trust to protect my son who was severely injured in an automobile accident.
I was hit head on by a truck and had to be rushed to the hospital. I had incurred a neck injury in a previous rear-end collision so the insurance company refused to help. After aggressive efforts by Christensen Young & Associates, I received the entire policy limits. What made this more impressive is that one of the excess insurance carries was in receivership and the attorneys had to work through Utah Property Casualty Insurance Guarantee Association. The attorneys are courteous, return calls promptly, and can meet at your location.
I was involved in a catastrophic power plant explosion, killing 3 workers and injuring many others. I received 3rd degree burns over 90% of my body when a steam pipe burst. My attorneys pursued a multi-jurisdiction product liability complex litigation case involving thousands of pages of discovery, deposing numerous expert witnesses, and interacting with doctors to ensure I received the best treatment. My attorney argued my legal claims across the table from eighteen defense attorneys. I got over a $7,000,000 settlement and brilliant medical care.
After reading an article published in the Colorado Lawyer by Steven Christensen, I asked for his help in adopting my two granddaughters. Even when my husband and I thought he was proceeding to cautiously, he assured us he knew what he was doing. Years later when our daughter tried to challenge the adoption process, the efforts of Mr. Christensen in performing a thorough job initially, made it impossible to set aside the adoption.
When our son was crossing the highway at a marked intersection, he was struck by a car and thrown over 40 feet. He was in critical condition and had to be airlifted over 100 miles. He was in a coma for several days and sustained a traumatic brain injury. He had to learn to talk, walk, feed himself and care for his personal hygiene needs. The assertive representation by our attorneys in pursuing the drivers' insurance company, and helping us get involved with the Utah Brain Injury Association, made all the difference in our son's recovery.
Steven Christensen has been our family lawyer for over thirty years. Steven has represented all of our estate planning needs from preparing wills, trusts, codicils, and powers of attorneys to a myriad of other legal matters. Steven and his associates have always been very friendly, knowledgeable, and readily available to answer questions. We have developed more of a family relationship with them, and are treated like we are part of their family.
When our daughter was killed in a rollover accident, it was comforting to know that we had the services of Christensen and Young available to us. They not only took care of the issues surrounding the accident, but also took care of the social security and custody issues for our grandchildren.
When the economy went bad, so did our lifestyle.  We had just finished building our dream home when it appeared that the walls would come tumbling down.  We are retired and living on a fixed income, along with some investment income.  We don't know where we would be without the expert legal services provided by Mr. Christensen and his associates.  They were able to cut our debt by over eighty percent, bring down our monthly payments, and we have been able to keep our home.
After the death of my husband, I didn't think it would be possible to stay in our family home.  I received personal attention from the attorneys at Christensen Young & Associates.  The attorneys were able to help stop harassing telephone calls from debt collectors, and negotiate over a $70,000 dollar reduction in our non-secured debts.   Steven was persistent with the mortgage company, and they finally stopped calling me at work, and set up a loan modification which allowed me to keep the home where my children grew up.
I have worked with Steven Christensen, of Christensen Young for over twenty years in a multitude of situations.  He has continuously exceeded all of my expectations regarding "attorneys."  Mr. Christensen successfully negotiated with my creditors to reduce my debts, which allowed me to regain my dignity and feeling of self worth.  I highly recommend Mr. Christensen and his associates.
Christensen Young & Associates have been wonderful to work with!
Christensen & Young  helped me out in my time of need, and were fast and responsive